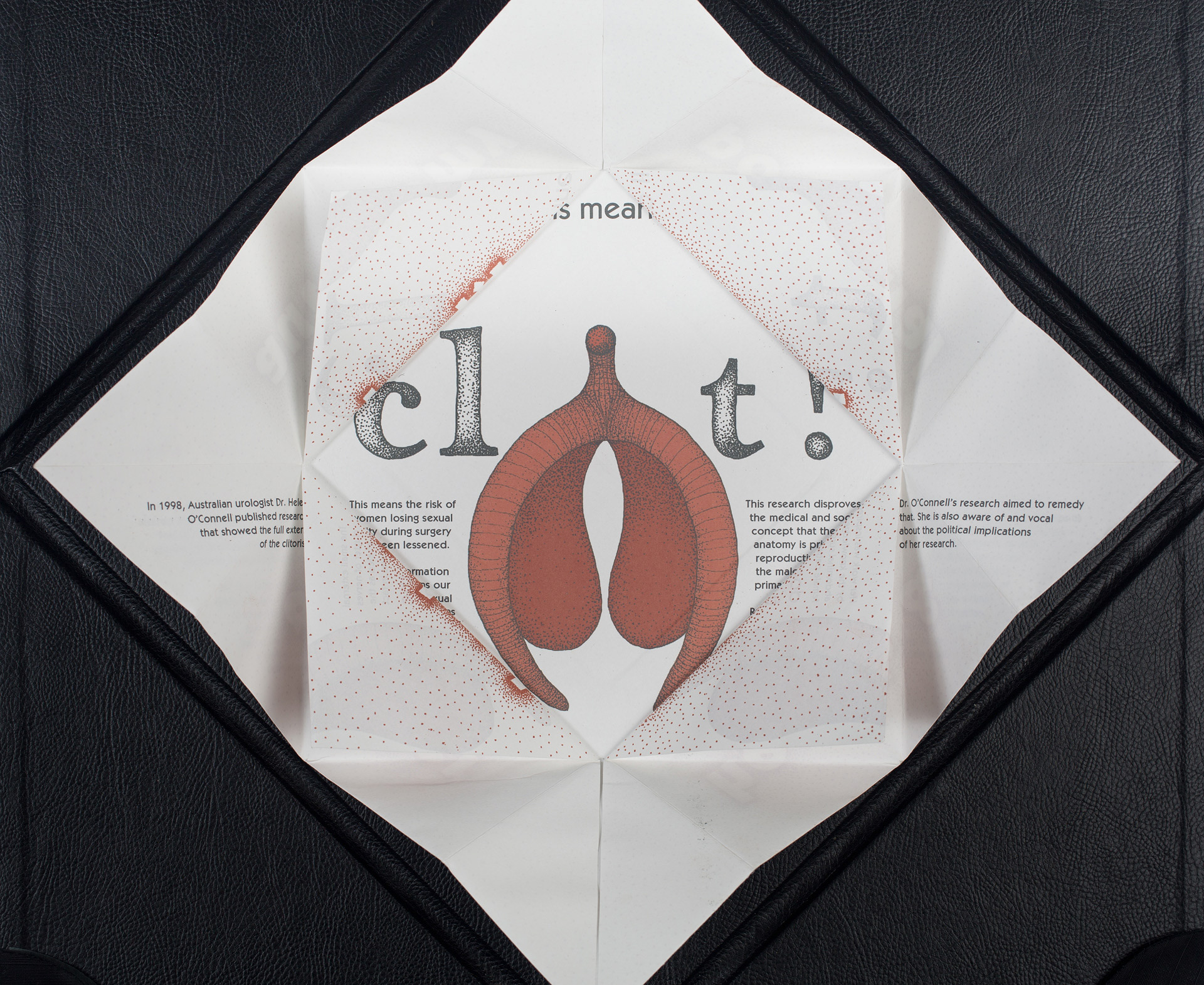 "Clit...Wait There's More" - artist's book, 2017
This book is the companion piece to "Clit...A Timeline". Handmade book with folding leather case and magnetic closure; pages unfold from 6" to 17". Original stippled illustrations inspired by 19th century medical and surgical texts, with digitally set type.
This book explores the groundbreaking research of Dr. Helen O'Connell, the Australian urologist who uncovered the greater extent of clitoral anatomy. Dr. O'Connell's research has powerful implications for women's rights, and this book serves as a brief introduction to that research and its impact.