Louisiana: It's a TRAP
is a series of seven letterpress-printed books addressing seven TRAP (Targeted Regulation of Abortion Providers) laws passed in Louisiana in 2016.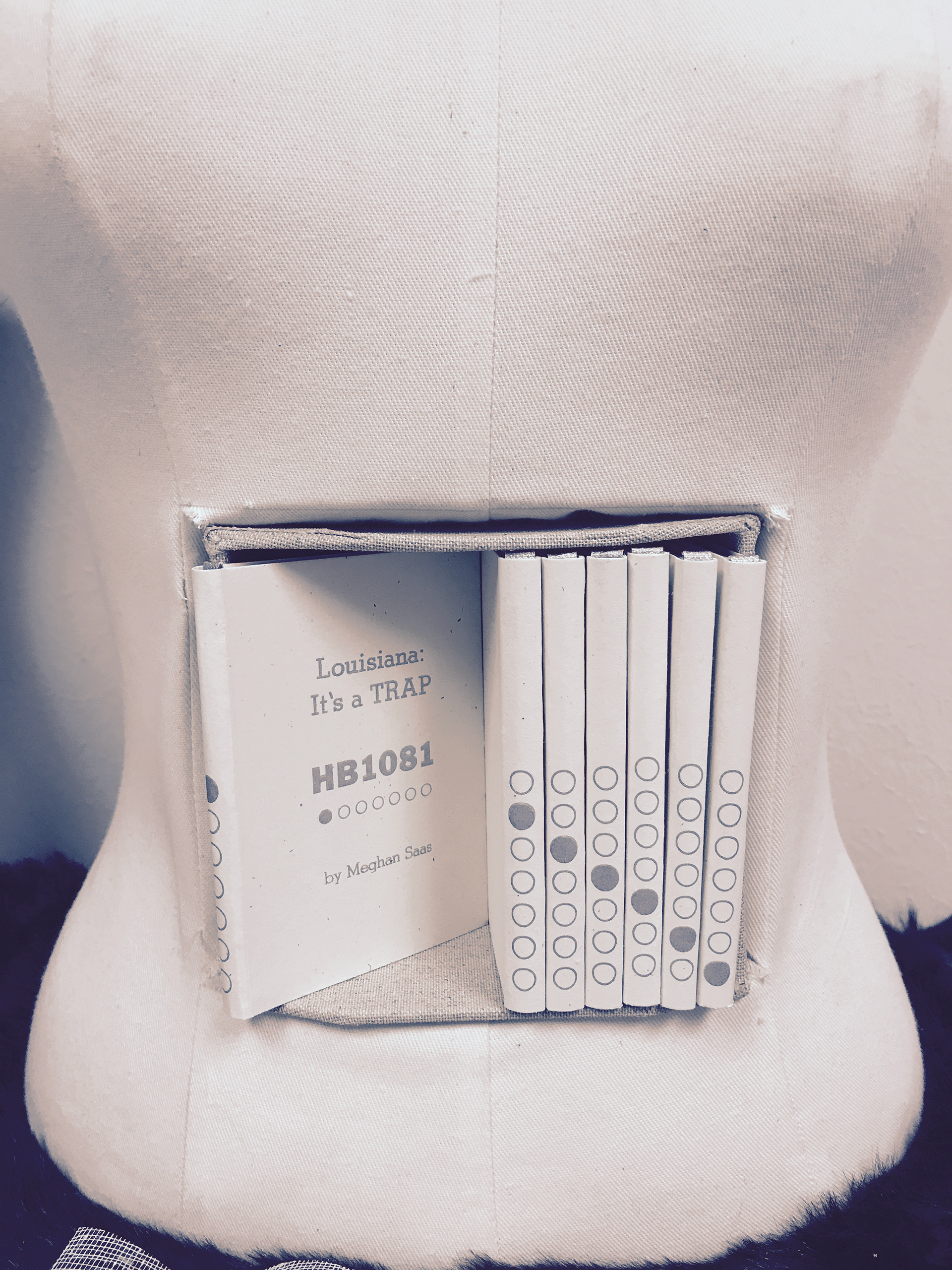 Book series, letterpress — 2017
Printed using metal and wood type, and vintage die cuts, on a Vandercook SP20 press.
One special edition, housed in the abdomen of a mannequin bust.
20 editioned box-sets in cloth-bound cases.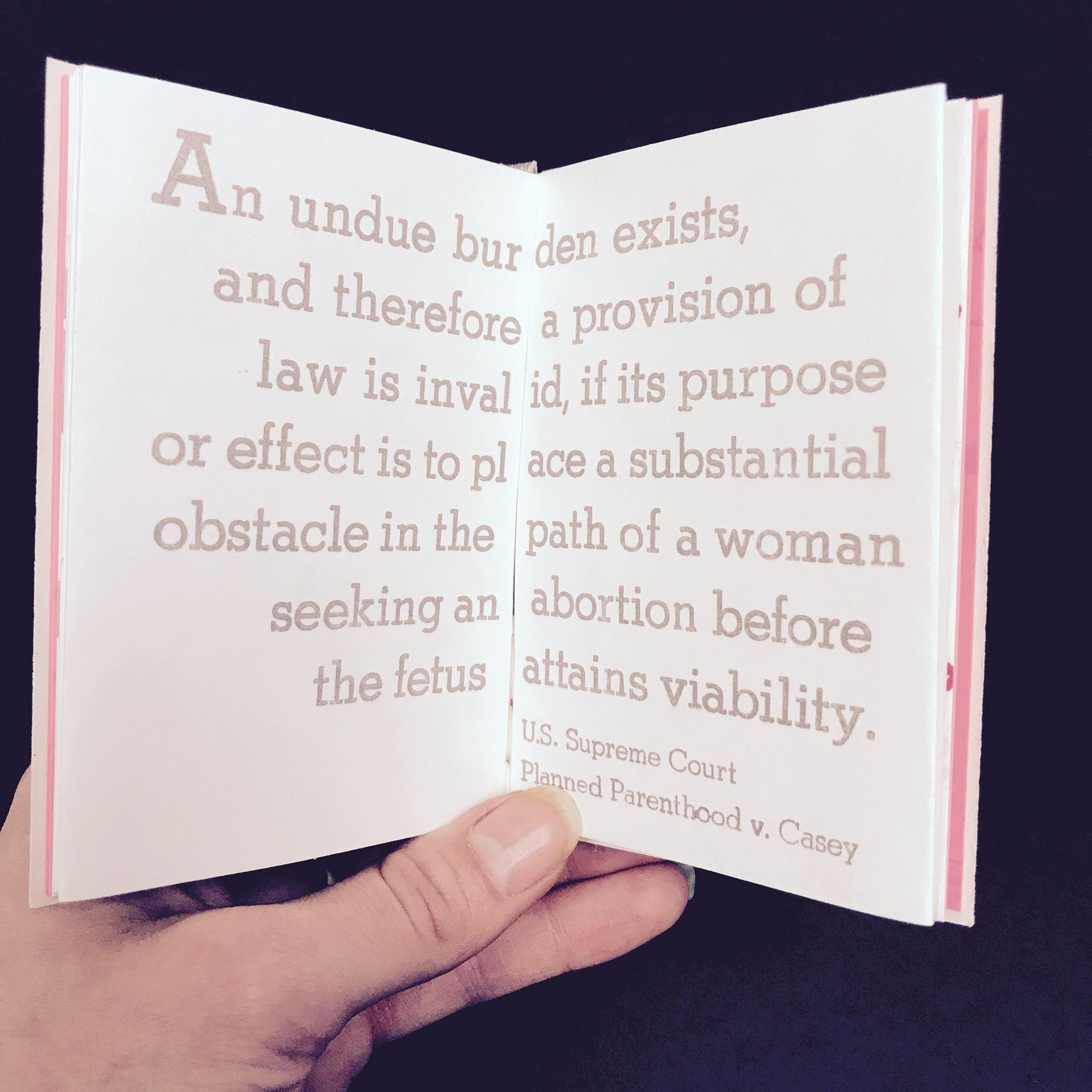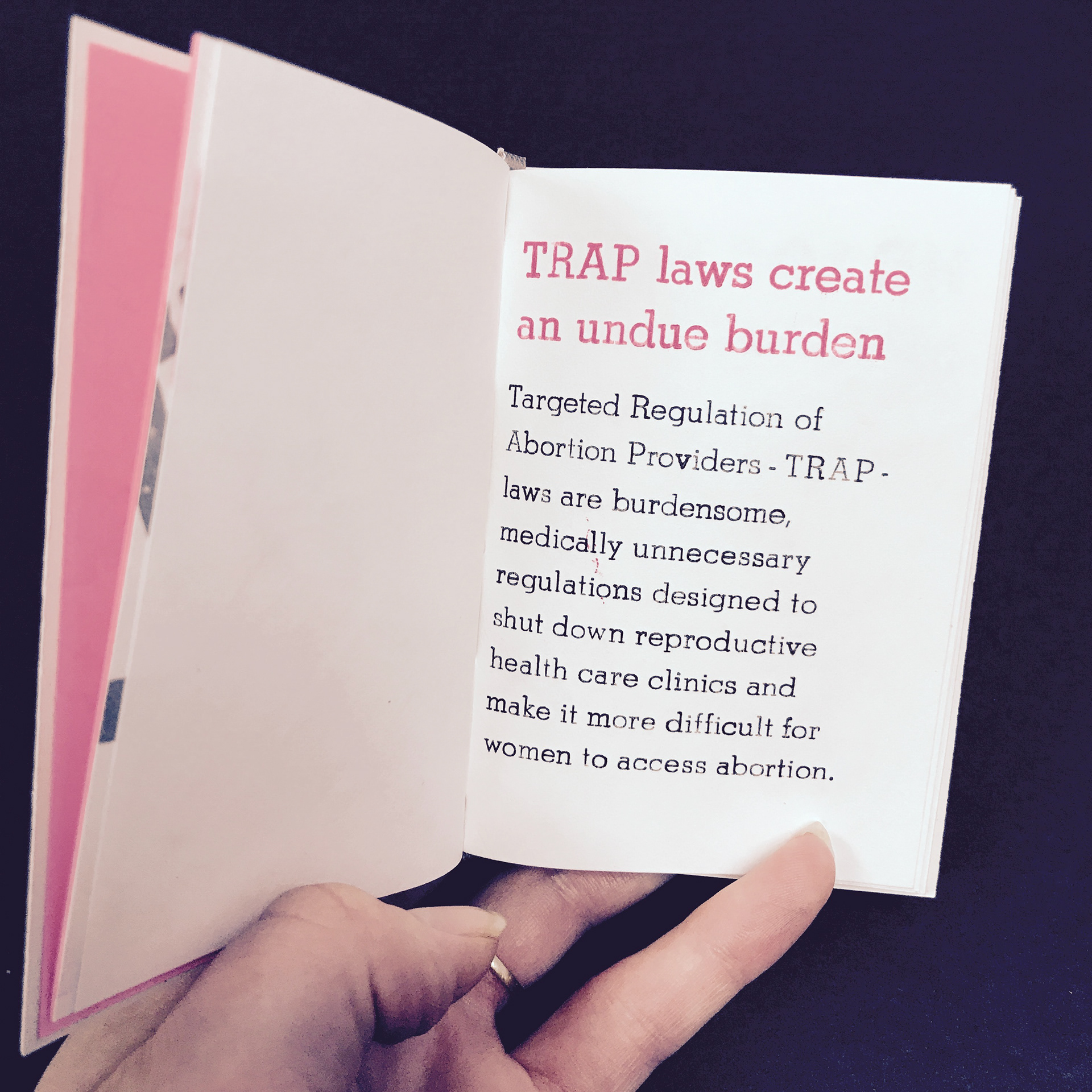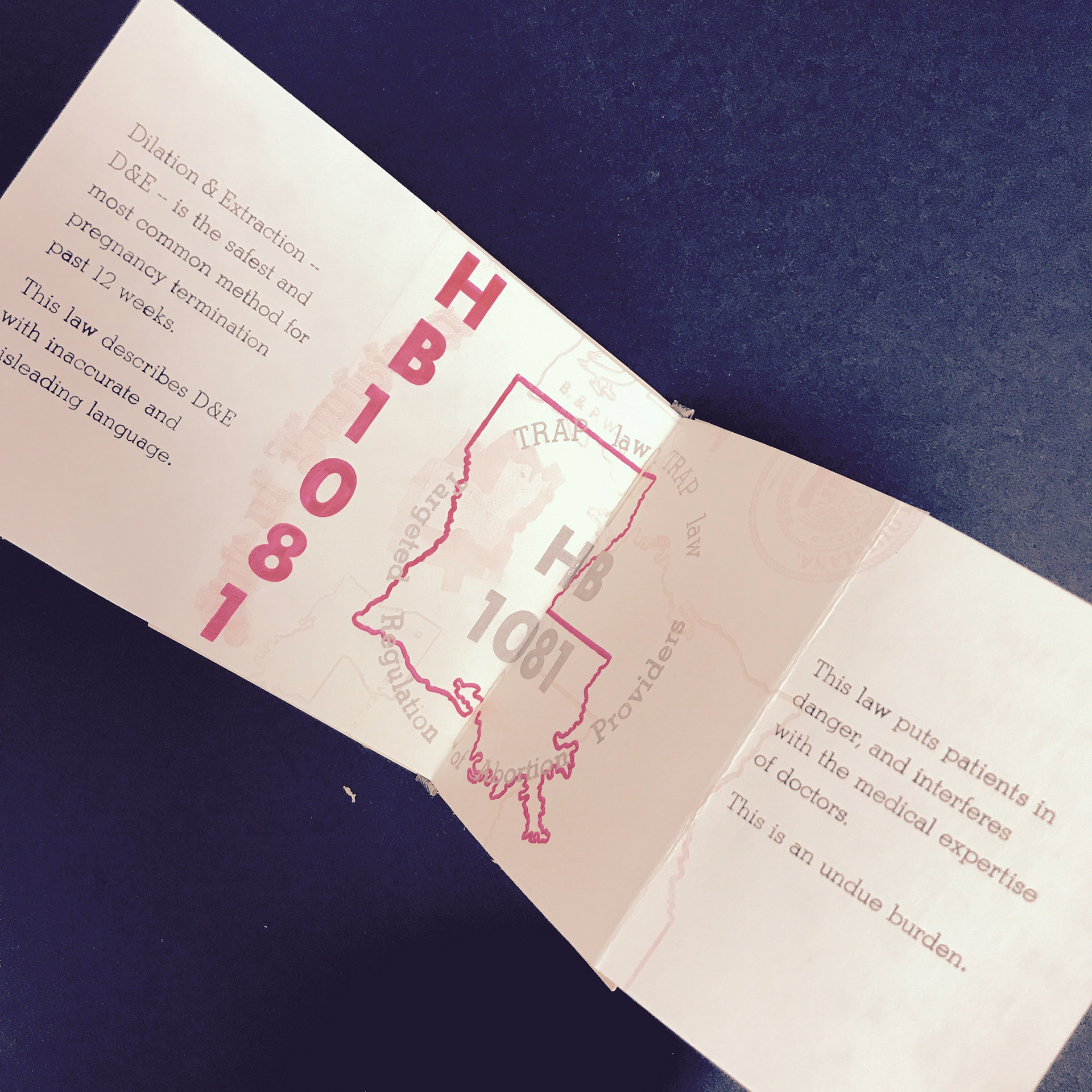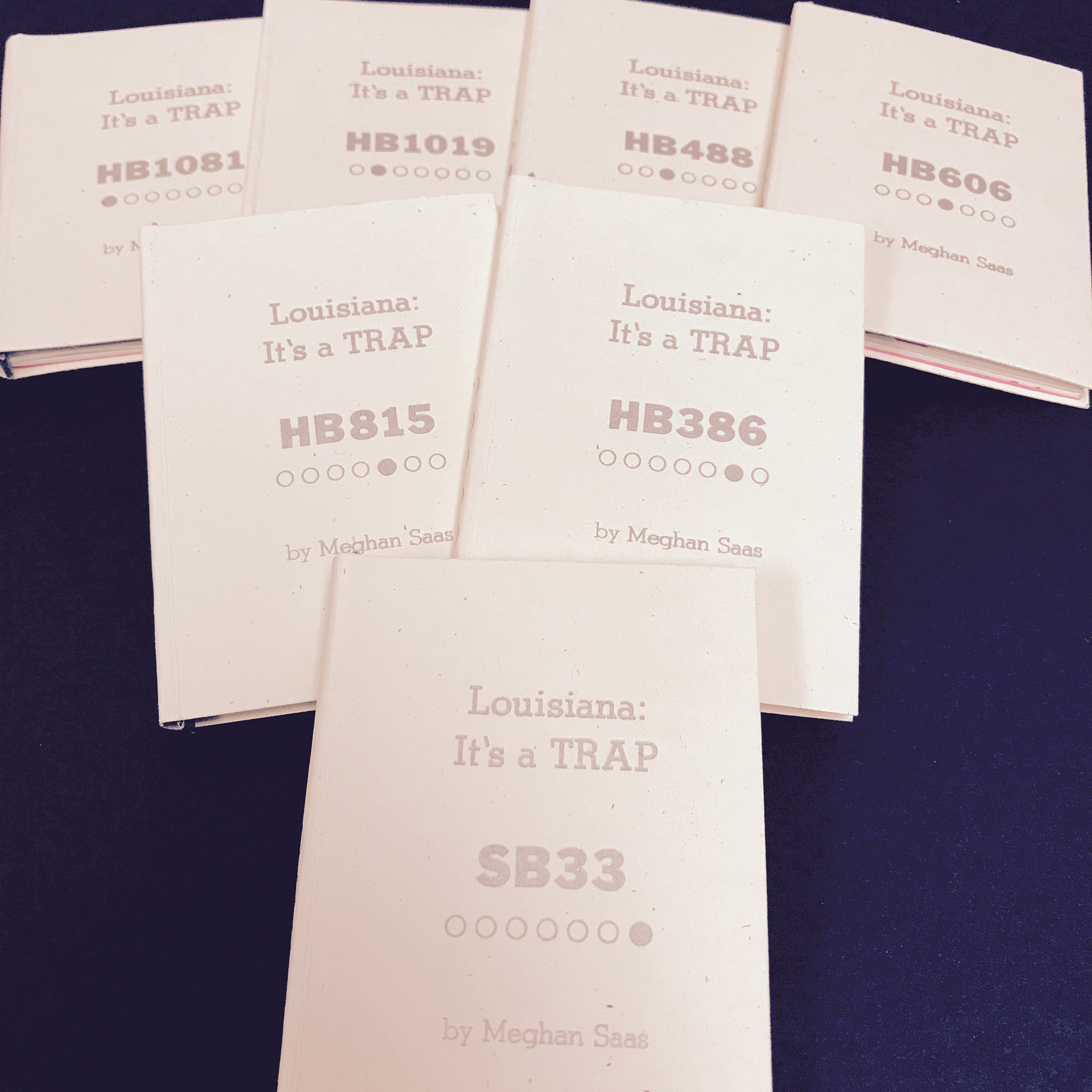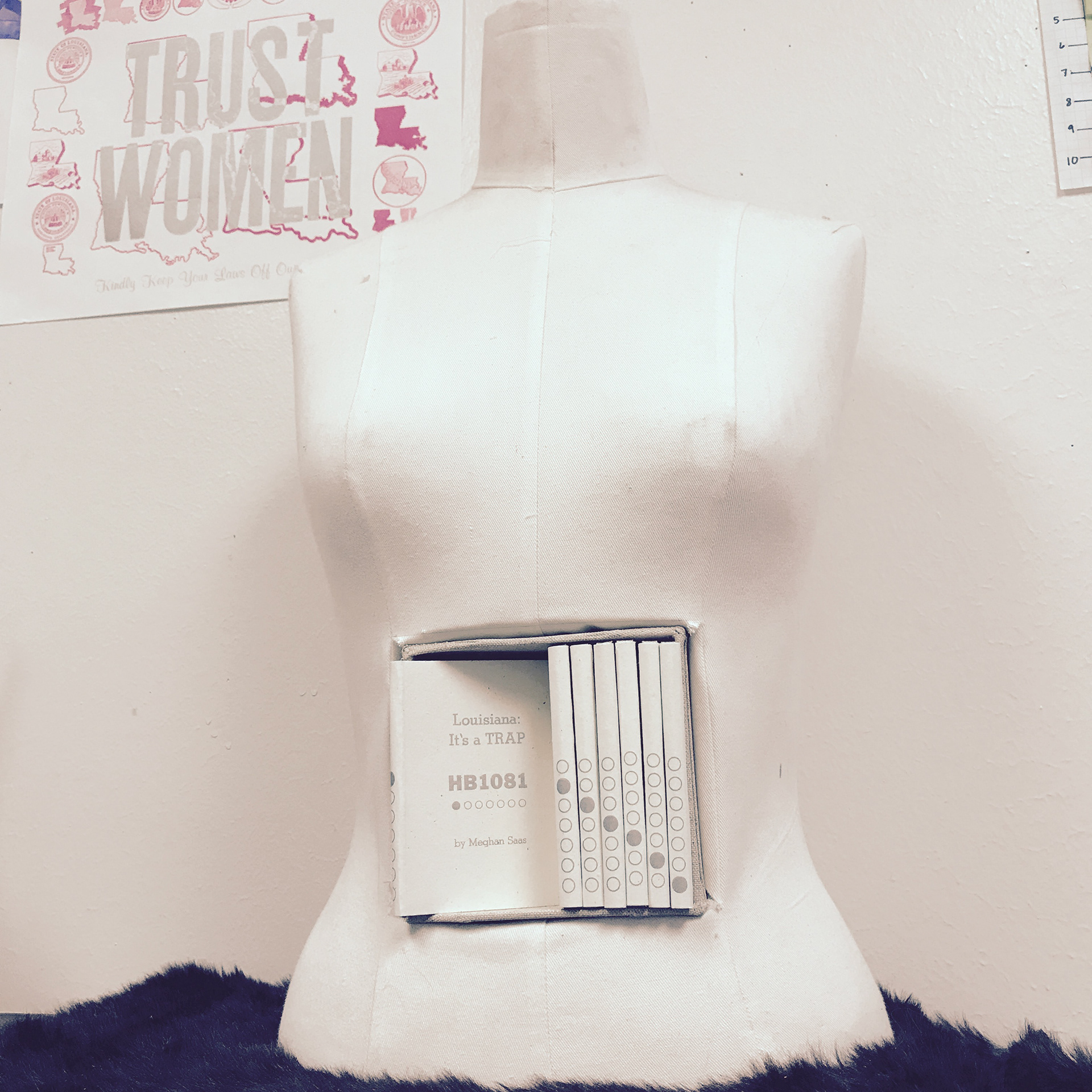 Letterpress printing process involved complex lock-ups using 'Daredevil Furniture' by Springtide Press. This allows for angles and curves in printing.