An ungendered guide to puberty for preteens with vaginas. This book looks at what to expect, how to prepare, and how to stay positive—using language that is inclusive for non-binary, intersex, and transgender kids.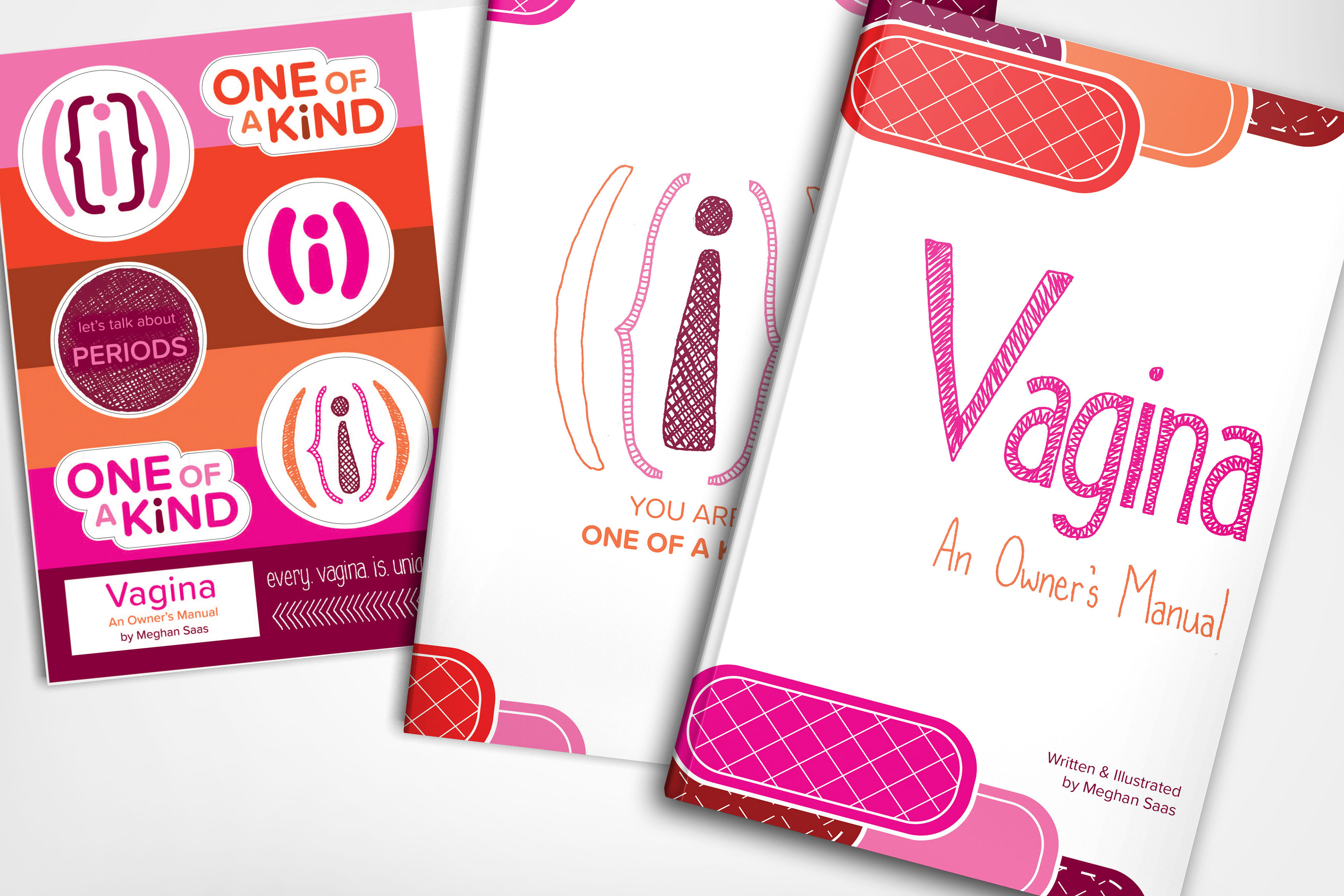 Vagina: An Owner's Manual
– 2017
Vagina: An Owner's Manual
is a 40-page book designed digitally, using Adobe InDesign. It includes hand-drawn type as well as vector graphics designed with Adobe Illustrator. Each book comes with a sheet of stickers, and can be purchased online through
Etsy
.